This story was contributed by our new wellness columnist, Michelle Calarco.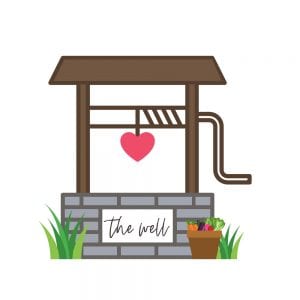 I know I'm not alone when I say that…I am tired of cooking! When we think of spring cleaning, organizing our closets or scrubbing the floors may come to mind, but how about refreshing that old recipe Rolodex? With the warmer weather upon us, we enlisted Greenwich Mom, food influencer and Nutrition by Nathalie owner Nathalie Rhone to help us combat cooking fatigue and add some lighter, healthier recipes to our repertoire.
A Registered Dietitian and Functional Medicine Nutritionist, Nathalie has shared some meal inspiration for dishes packed with organic, whole foods and lots of flavor. Plus, find out her favorite local spots to grocery shop, dine out and more!
And if you're looking to revamp your eating routine as a whole, check out The Nutrition by Nathalie Spring 2021 Cleanse, a 5-day meal program designed to nourish your body so you can move through the rest of this spring season feeling and living your best.
Breakfast:
Warm Quinoa Porridge
Ingredients:
1 cup cooked quinoa
1-2 cups milk of choice (almond, coconut, hemp)
splash of vanilla extract
chopped apple and pear
freshly squeezed orange juice
sliced banana
cinnamon
dash of salt
optional toppings: drizzle of maple syrup, nuts/nut butter, coconut flakes, cacao nibs, pomegranate seeds
Directions:
Place chopped apple and pear into a small pot and add cinnamon, a squeeze of orange, and a touch of water. Put the lid on and cook for 5 minutes or until fruit has slightly softened. If you are in a time crunch, you can skip this step and proceed to step 2.
Add the cooked quinoa, milk, vanilla, salt, and cinnamon to the fruit. You can also add the sliced banana to naturally sweeten the quinoa. Stir and cook until quinoa and milk are warmed through.
Taste and adjust for seasoning. Add more liquid if it is too thick for your liking.
Pour into a bowl and add desired toppings. Enjoy!
Lunch:
Greek Salad with Creamy Feta Dressing
Dressing Ingredients:
1/4 cup extra virgin olive oil
2 Tbsp apple cider vinegar
2 Tbsp fresh lemon juice
1 clove garlic
2 Tbsp za'atar
1/4 cup feta cheese
dash of oregano
dash of chili flakes
black pepper to taste
Salad Ingredients:
Greens
tomato, chopped
cucumber, chopped
onion, thinly sliced
olives, chopped
bell pepper, chopped
radish, chopped
parsley, chopped
feta cheese, cubed
Directions:
Prepare the dressing by placing olive oil, vinegar, lemon, garlic, za'atar, feta, oregano, chili flakes, and black pepper in a blender. Blend until creamy. Store in a glass airtight container.
Pour desired amount of dressing on salad. Enjoy!
Dinner:
Mustardy Sheet-Pan Chicken with Green Beans, Potatoes, & Cherry Tomatoes
Ingredients:
1 lb boneless skinless chicken breast and/or thigh, cut into 1-inch slices
2 large cloves of garlic, finely chopped
1 lemon
1 1/2 teaspoons dijon mustard
1/2 teaspoon grainy mustard (or dijon)
1/2 teaspoon thyme leaves
1 teaspoon salt
pinch of red chili flakes
pepper to taste
1 Tbsp + 2 teaspoons olive oil, divided
1/2 lb green beans
1 cup baby new potatoes, scrubbed and rinsed well and halved/quartered depending on size of potato
1/4 of a large red onion, thinly sliced
1/4 cup cherry tomatoes
1/4 teaspoon garlic powder
salt and pepper to taste
Directions:
Preheat oven to 400 degrees F on convection or 425 degrees F without convection.
Marinade chicken: in a large bowl, combine sliced chicken, garlic, mustard, thyme, salt, chili flakes, pepper, and 1 Tbsp olive oil. Squeeze in half of a small lemon and slice the other half into circles and add to chicken. Mix well, cover with a lid, and refrigerate for 30 minutes – 2 hours (If you don't have to let the chicken marinade in the fridge, that's okay!)
After chicken is almost done marinating, spread the potatoes on a large parchment-lined sheet pan and drizzle with a little oil and salt. Roast in the oven for about 15 minutes.
Remove sheet pan from oven and add green beans, tomatoes, garlic powder, a pinch of salt, pepper, and 1-2 teaspoons of oil. Toss well.
Place chicken on top of vegetables and cook for 20-30 minutes, or until chicken and vegetables are cooked through. Enjoy!
Roasted Eggplant with Herbed Quinoa & Lemon-Tahini Drizzle
Snack:
Pumpkin Spice Bliss Balls
Ingredients:
¼ cup pecans
¼ cup walnuts
2 Tbsp rolled oats
2 Tbsp pumpkin seeds
5 small pitted dates (if yours are bigger, start off with 3 before adding more)
2 Tbsp pumpkin purée (not pumpkin pie filling)
½ teaspoon vanilla extract
1 teaspoon cinnamon
dash of ground ginger
1/8 teaspoon salt
Directions:
Place all ingredients into a food processor and pulse until a sticky dough forms. Taste and add more dates if necessary.
Use your hands to roll the dough into bite-sized balls.
Store in an airtight container in the refrigerator.
Fav local place to…
Grab coffee/tea? CFCF Coffee Bar, Sweet Pea's Baking Company
Pick up lunch? Sweetgreen, Something Natural, Meli Melo, Myx Kitchen, Granola Bar, Ada's
Go out to dinner? Terra, Le Penguin, Eastend, Mediterraneo, L'escale
Get Groceries? Whole Foods, Mike's Organic, Bonton Fish Market
–
About Michelle Calarco: Michelle is a communications expert with a passion for wellness. After honing her storytelling craft in media and television, Michelle went on to elevate the profiles of premier brands across the hospitality, healthy living, and better-for-you food spaces. She has always been passionate about living and eating well and became even more immersed in health when she became a mom. On weekends you can find her squeezing in a barre class (during Paw Patrol) and baking healthyish desserts with her little one. Michelle has a consulting business and resides in Greenwich with her husband and 2-year-old son.
Have an idea for something you want to see in the column? Write to Michelle at [email protected] or follow her @michelle.calarco