Mom Approved Classes
Just Wee Too
Just Wee Two, created by Helen Beck and Ruth Broitman in 1982, is a fun-filled program for young children ages 8 months to 3 1/2 years and their mommies (daddies, nannies, grandparents…). Through activities such as music, arts and crafts, playtime, stories and snack, children are encouraged to explore, discover, interact and enjoy this special time in their lives. This program provides a unique opportunity for grownups to share this magical experience. We also offer partial separation and two hour separation classes which help children transition to future school activities. There are three 11 week sessions – a fall, winter, and spring – and a six week summer session.
Call for information at (516) 433-0003 or (800) 404-2204 or email us at [email protected]
http://justweetwo.com
Kids in Sports
Kids In Sports is a specialized sports program for children ages 12 months to 12 years old instructing children in multi and sport specific classes focusing on: Baseball, Basketball, Football, Hockey, Lacrosse, Soccer and Volleyball. Our program serves a s a building block for young athletes. Classes at the Boys and Girls Club of Greenwich or we will come to your School!
[email protected]
Office 212-744-4900
Cell 914-755-5613
Fax 212-744-4929
http://kidsinsports.com
Shake it Off
Science/Art Sensory Classes
Music/Dance Classes
Contact: [email protected]
Future Picassos contact: (917) 797 2798
Green Moon – Green Moon's mission is to provide children with an art based experience that will help develop their cognitive, physical, social and creative skills. Contact: (203) 354 4468
Mommy and Me Yoga contact: (203) 532 0660
Greenwich Girl Scouts– where girls build courage, confidence and character
Abilis– Abilis offers social and recreational programs for children, teens, and adults. These programs range from weekly music, art, and cooking classes to monthly birthday parties with dancing and teen social gatherings with games and pizza. In addition to these regular events, Abilis schedules special outings to New York City and other destinations to enjoy arts events. The goal of these activities is to allow individuals with disabilities to build upon their interests and skills in a supportive environment that nurtures camaraderie and friendship.
Contact: (203) 531 1880
Chess
Chess Max Academy,  one of the leading chess schools in the country has now opened in Greenwich CT.
Lead by Grandmaster Maxim Dlugy former World Junior Champion and one of the best chess coaches in the country, Chess Max Academy has  raised more than 20 National Chess Champions and 2 World Champions in the past 8 years. Our curriculum was designed to improve chess performance quickly and effectively. Our classes start from  3.5 year old with our Chess for Tots classes and go until Master level kids and adults. Chess Max of Greenwich also runs Chess Tournaments, Summer Chess Camps and Holiday Chess Workshops.
Red Bandid Chess
Contact: (203) 941-1697
[email protected]
https://www.redbanditchess.com/
Dance
The Dance Pointe
Contact: (203) 559 8634
http://www.thedancepointect.com
Artistree Performing Arts
Contact: (914) 835 2200
https://artistreearts.com/ee-semester/fall-semester/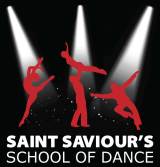 St. Saviour's School of Dance
Contact: (203) 637 8555
https://www.stsavdance.com
Dance Adventure contact: (203) 625 0930
Magic Dance contact: (203) 981 4704
Greenwich Dance Studio contact: (203) 717 1173
Greenwich Ballet Academy contact: (914) 305 4377
Music & Voice
Eugene's Music and Learning Studio
Contact: (914) 259-8389
Email: [email protected]
@EugenesMusicAndLearningStudio
Schedule your private lessons or group classes at our studio, at home, or virtually! From music lessons to language classes, we have it all. Your little ones are welcome to join us in our Early Childhood program. 20% your first lesson when you mention Greenwich Moms!
The Greenwich Suzuki Academy is a private Suzuki Method music school offering classes and lessons on violin, viola, cello and guitar for children age 3-18,and Suzuki Early Childhood Class for babies and toddlers age 0-3. "When love is deep, much can be accomplished." – S. Suzuki
Contact: (203) 561 6176
Music Together
Contact: (203) 256 1656
Songs for Seeds
Contact: (914) 494 0439
Contact: (301) 841 7395
Future Picassos contact: (917) 797 2798
Greenwich Music contact: (203) 637 1119
Jumpin Jams contact: (203) 309 2699
Musika(877) 687 4524
Leslie Orofino – [email protected] – VIRTUAL CLASSES NOW BEING OFFERED – With more than 20 years of experience performing and teaching voice and piano, Leslie is now offering virtual classes via FaceTime or Zoom.  Classes are available for students ages 5 to 95. It's fun and helps to relieve stress during these challenging times.
Riverside School of Music contact: (203) 661 9501
Take Lessons contact: (877) 231 8505
After School Programs
YWCA Greenwich After-School Programs
YWCA Greenwich Kaleidoscope After-School for girls & boys, Kindergarten to 5th grade combines homework, enrichment and sports to build on classroom learning, while having fun.  Well-supervised activities include STEAM Lab, Computer Coding, Zaniac and 20 other activities to keep children occupied and safe in a friendly environment.
YW Hub is a perfect hangout for middle school girls and boys. The program allows students to be with friends, share ideas, get help with homework and participate in extracurricular activities and sports.  Counselors who are specially trained to relate to this age group guide students through activities and can be an ear for those who want to talk about what to expect in high school.
Kaleidoscope Vacation Camp provides a full day of engaging and interactive activities for children on most days when public schools are closed for holidays or vacations. Campers enjoy indoor and outdoor activities, along with special field trips.
YWCA Greenwich Girls Strength for ages 13 and older is designed to help female athletes maintain and gain strength to support them in their sports activities