Party Supplies & Balloons
At Home Sports
Aldwin Soccer
https://soccerwithaldwinstore.com/parties-and-events
At Home Inflatables and Soccer Parties
DJ/ Entertainment
ENGAGING . ENERGIZING . EXTRAORDINARY
If you are  looking for a DJ to get in the mix and inspire your guests, Brandon is your DJ. He engages the room so you have the time of your life! if  you prefer laid back,that's  also cool,enjoy the tunes and transitions between songs and genres of your taste! DJ Brandon brings out your inner child and makes each person feel energized on the dance floor. He's far from your ordinary DJ, with him your party will be extraordinary!
Magical Memories Entertainment
The One Stop for all of Your Entertainment Needs
Call/Text: 914-548-2048
Email: [email protected]
Face Painting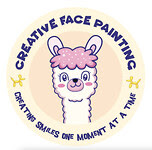 Creative Face Painting
www.creativefacepaintingny.com
(914) 843-0533
Faces by Wells
Www.facesbywells.com
203-984-8212
Face Candy
www.face-candy.com
Pizza Making/Cooking Parties
Nora's Ovenworks
Ridgeway Shopping Center, 2333 Summer Street
(203) 504-8226
Pizza Post
http://www.thepizzapost.com
The Cakery
(203) 667-9693
[email protected]
Food Trucks
Coalhouse Pizza
85 High Ridge Road
(203) 977-7700
Super Duper Grub – 4 Kids Food Truck
[email protected]
Melt Mobile
http://melt-mobile.com
Skinny Pines – Pizza Food Truck
http://www.skinnypines.com contact: (203) 727 8177
Bodega Taco Truck
http://www.bodeatacobar.com
El Charito Taco Truck
http://elcharritollc.com/truck-menu/2114539
Pizza Luca
http://pizzaluca.com contact: (203) 219 5702
The Local Meatball
http://www.thelocalmeatball.com
Big Green Pizza Truck
http://www.biggreentruckpizza.com contact: (203) 752 9547
Old World Pizza Truck
http://oldworldpizzatruck.com contact: (203) 468 5644
New Haven Pizza Truck
http://www.newhavenpizzatruck.com contact: (203) 691 9076
Brunch Box
http://www.thebrunchboxct.com
More Food Trucks!
In Fairfield County, it seems that food trucks are popping up everywhere these days! If you are looking for one for an event, a party, a fundraiser, or anything else, we have consolidated a list of some of our favorites- as well as many others that have come highly recommended from moms like you! If you notice any missing that you love, of course let us know! Happy Eating!
COFFEE TRUCKS:
GRILL FOOD TRUCKS:
JUST BOOZE:
KIDS' TRUCKS:
MEXICAN TRUCKS:
PIZZA/ITALIAN TRUCKS:
SEAFOOD TRUCKS:
SWEET TREAT TRUCKS: