Curation, the pop-up gallery at 19 West Elm Street, hosted a wonderful evening last Thursday complete with beautiful artistic performances and delicious food provided by Festivities Catering and Events. Roe Chlala and her team provide professional and courteous service and delicious food presented in the most beautiful way!
In 1984, Roe Chlala became an owner of Festivities, a special event design and catering business based in Norwalk, CT known for the art of celebration!!!!!
Over the past 32 years Festivities has become an award-winning company serving the tri-state area working closely with non-profit, social and corporate clients to ensure outstanding design, delicious food and memorable events.



Roe brings her passion to every event she oversees… whether it be galas for such partners as The Hole in the Wall Gang or Near and Far Aid, or wonderful weddings complete with fireworks by Grucci, or book club gatherings. Whatever the occasion, from start to finish, Festivities is there to anticipate your every need in real time, turning your dreams in to reality.


Four years ago, in keeping with Roe's dedication to creating events that become a reality, The Festivities Foundation was born. Out of a spiritual experience, Roe knew she was to create this foundation and partner with agencies that serve women and families. The Foundation's mission is to provide funds for agencies that offer services to support safe and healthy homes…the basis of all celebrations.
The Foundation's first project is "Pass On The Love". The project plan is to create a retail store where people can donate their items from parties and receive a tax deduction receipt. In turn, these items will be sold with the monies donated to the foundation's agency partners, including the Center for Family Justice. This project will be supported by a website where clients can share their stories and create a community of people sharing their celebrations. http://www.festivitiesevents.com/about-us/community/
"I look forward to working with you, helping you tell your story and creating memories. It is what I do and what I love." – Roe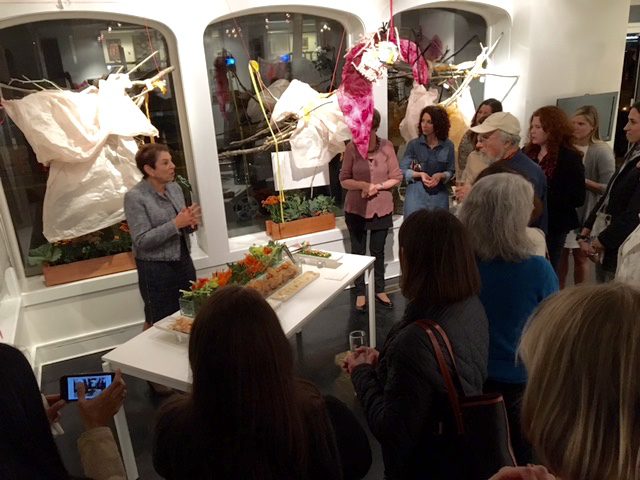 To get a taste of what Festivities has to offer, check out http://www.festivitiesevents.com
For small batch party food, Festivities Plated provides easy entertaining delivered to your door. Email plated@festivitiesevents.com or call 203 847 7774 for your next book club, sports event, holiday, baby shower, birthday, or store/gallery opening! #itsallgood