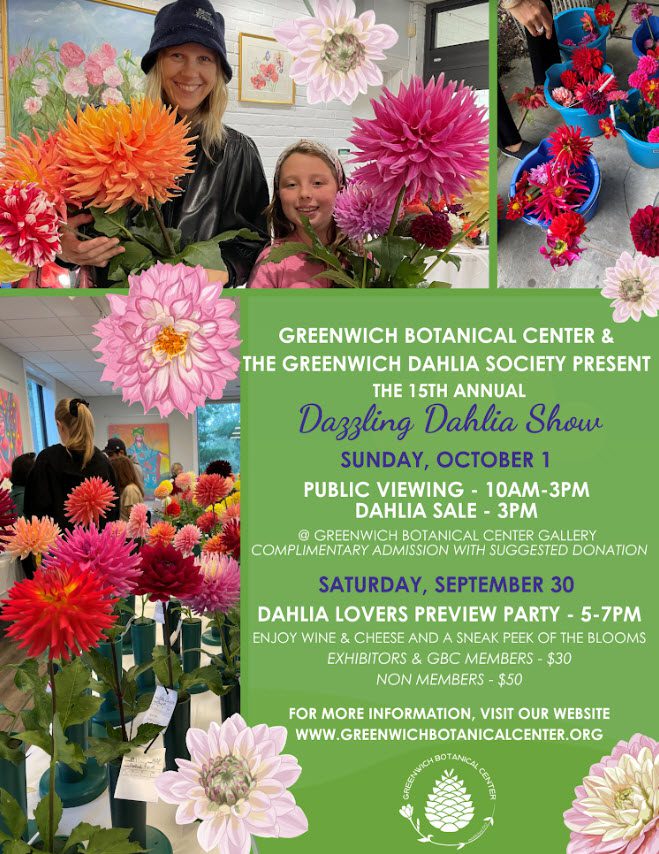 The Dazzling Dahlia Show is open to the public on Sunday, October 1st from 10:00 a.m. to 3:00 p.m., sale of flowers starts at 3:00 p.m. The event is open to exhibitors and novices on Saturday September 30th from 7:00a.m. to 11:00 a.m. followed by judging.
The Dazzling Dahlia Show is free admission with a suggested donation to support the Dahlia Society and the Greenwich Botanical Center's ability to host this beloved annual event.
 Dahlia Lovers Preview Party – Saturday, September 30 | 5-7pm
Enjoy wine & cheese and a sneak peek of the blooms! Click here to register!
Exhibitors & GBC Members – $30
Non Members – $50