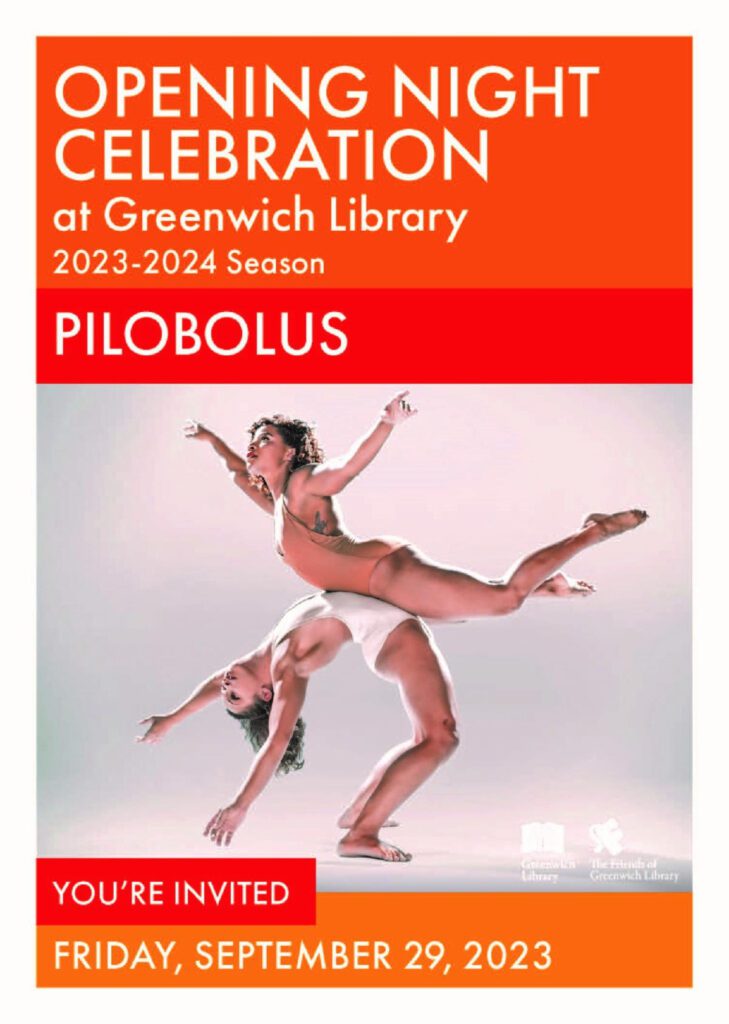 Tickets are on sale now for Opening Night Celebration 2023!
This year's Event Committee Co-Chairs are Mary Ellen Markowitz and Rosario Brooks.
Please join us on Friday, September 29 at 7:00 pm for a performance by Pilobolus in Greenwich Library's Berkley Theater, followed by cocktails and heavy hors d'oeuvres at 8:30 pm in the Reading Room. Dancers from the company will join the festivities. Funds raised will support the upcoming season of performing arts programs at the Library, all of which are offered free to the public.
Friday, September 29, 2023
7pm Performance by Pilobolus – Berkley Theater
8:30pm Cocktails and heavy hors d'oeuvres in the Reading Room. Dancers from the company will join the festivities
Greenwich Library, 101 W. Putnam Avenue
Co-Chairs:  Mary Ellen Markowitz & Rosario Brooks