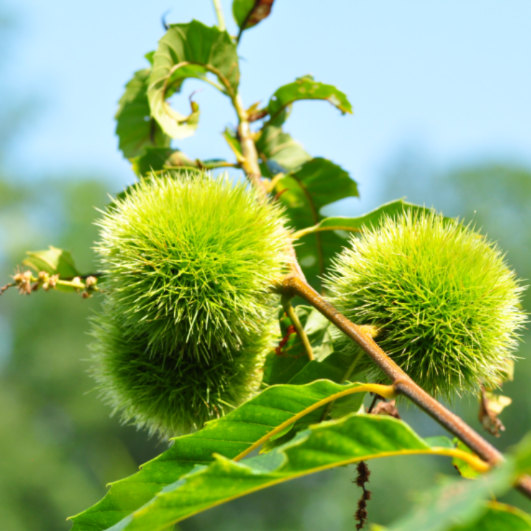 Thursday, September 26 | 1:00pm
Join us for an educational tour of GLT's American Chestnut Sanctuary, in partnership with the Greenwich Tree Conservancy. We'll look at the state of the chestnut trees, see how they are impacted by the blight.
We'll also discuss the continued efforts to restore this majestic tree to Connecticut forests including some updates on the Darling 58 transgenic trees that offer some hope for wild American chestnuts.
Space is limited to 30. Pre-registration is required.